Kristen Stewart removes heels on red carpet in protest over dress code
'If you're not asking guys to wear heels and a dress you cannot ask me either'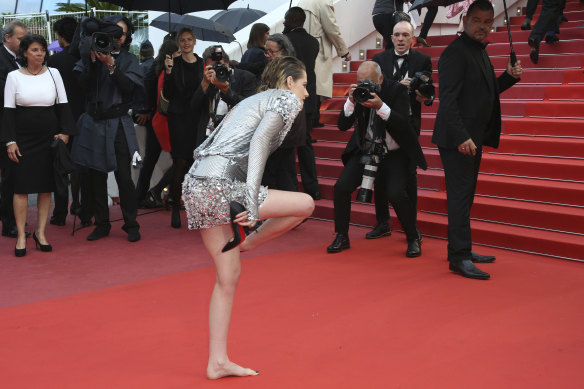 Kristen Stewart was seen removing her heels while walking down the red carpet at this year's Cannes Film Festival.
Some believe she did so in order to take a stand against the dress code of the film festival, which has caused controversy in the past for supposedly dictating that all female guests wear heels.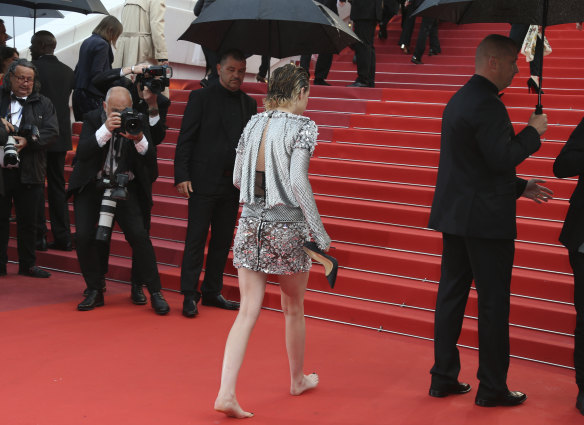 Last year, Stewart expressed her opposition over the expectations that women must dress in a specific way when asked about the dress codes for men and women.
"There's definitely a distinct dress code right, people get very upset at you if you don't wear heels or something, whatever," she told The Hollywood Reporter.
"But I feel like you can't ask people that anymore, it's just kind of a given, like if you're not asking guys to wear heels and a dress you cannot ask me either."
The actress, who is on the panel for this year's competition jury at Cannes alongside the likes of Cate Blanchett and Ava DuVernay, has been praised for her decision to go barefoot on the red carpet.
"The most honest representation of every woman's true desires!" one person wrote on Twitter.
"I'd take mine off too, wearing them ALL DAY kills your feet," another individual commented.
"Why is [Cannes Film Festival] so difficult with this 'no-flats' rule?"
In 2015, the festival faced a huge backlash after it was revealed that a group of women had been turned away from a screening of the film Carol for opting to don flat shoes.
According to Screen Daily, some of the women, who were in their 50s, had medical conditions which meant that they couldn't comfortably wear heels.
Actress Emily Blunt openly shared her disdain over the dispute during a press conference for her film Sicario, stating: "Everyone should wear flats, to be honest. We shouldn't wear high heels.
"That's very disappointing, just when you think there are these new waves of equality."
Cannes Film Festival director Thierry Frémaux responded to the uproar on Twitter at the time, writing: "For the steps (red carpet), nothing has changed: Smoking (tuxedo), black tie. No mention of heels."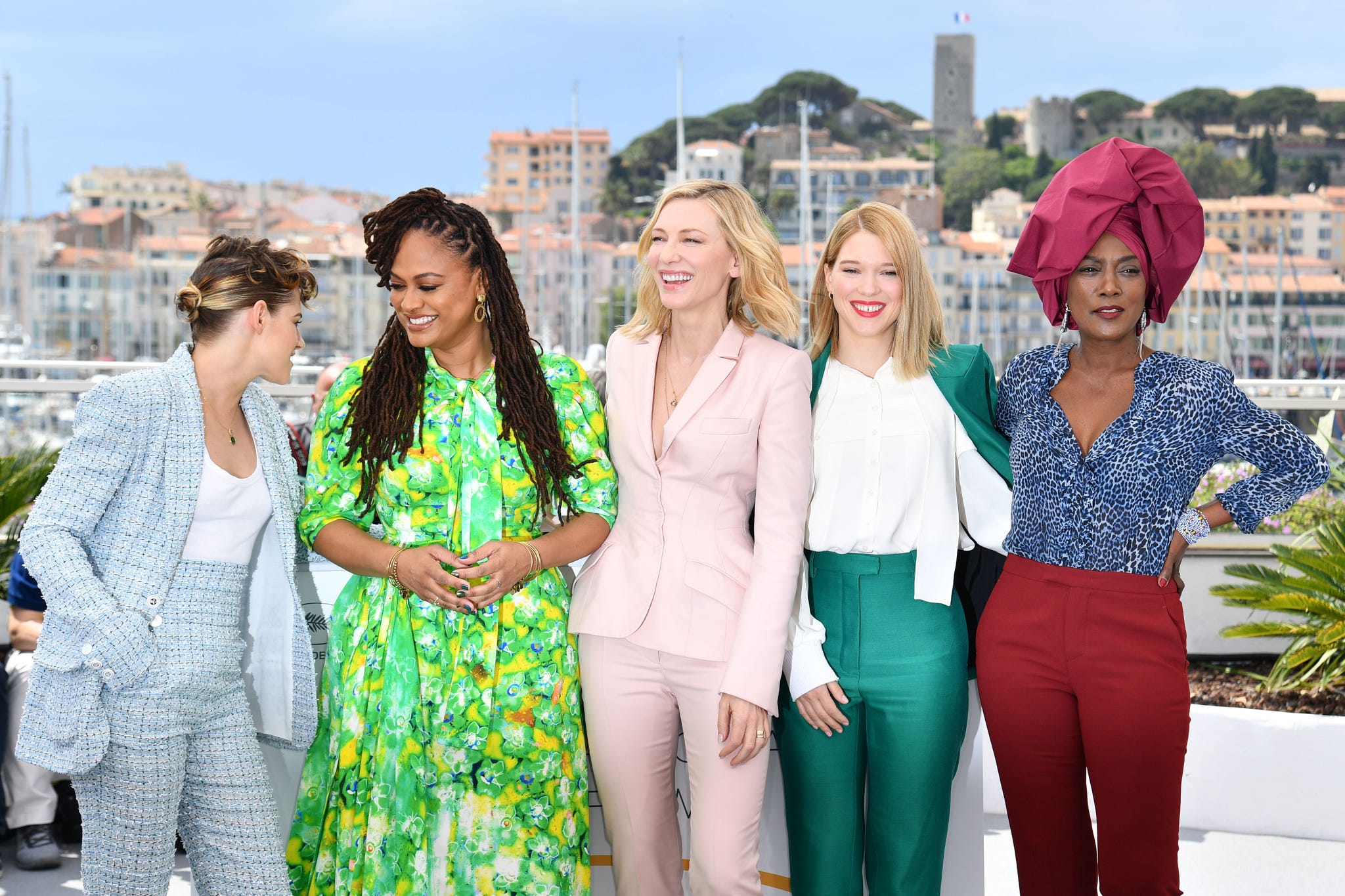 In 2014, actress Emma Thompson famously carried her heels on stage at the Golden Globes while also holding a martini glass when she appeared to present an award.
"I just want you to know, this red, it's my blood," she said, referring to the red colouring of her Louboutin stilettos.
Frémaux has issued a ban on selfies at this year's festival, describing them as "trivial".